An Art book? Oh yeah! A history and collection of Victor Gudema's artwork. We've put together a book for collectors and interested parties who would like to see all of Victor's artwork in one place. Softcover, 160 pages. 50 color plates as well as other color photos. 8.5 x 0.4 x 8.5 inches. Published 2023.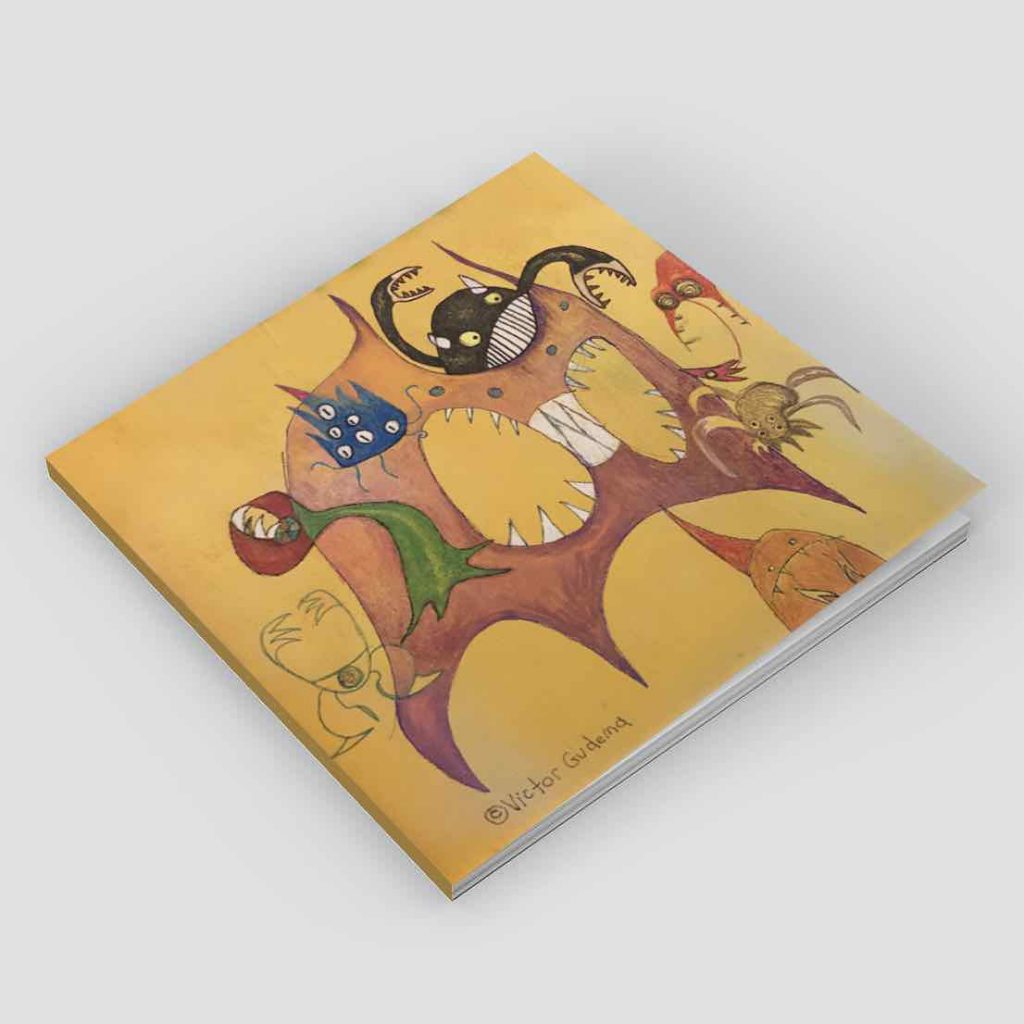 Victor Gudema's work melds the horrific and the comic, manipulating color, expressionism and fantasy with the imagination of a child and a unique vision all his own. With a visual style inspired by the aesthetics of animation, games, and digital media, his creations are the outlet for his sometimes over-active imagination. This volume narrates the evolution of his creative practices, from his childhood drawings through his latest work created in 2023. Illustrated with works on paper and 50 color plates of his paintings. 
PURCHASE:
Get this Softcover Book VICTOR GUDEMA • ARTWORKS on his website
or buy it on Amazon.com.